On television, making cookies with your children is a bonding experience that looks like this:
They lie. The girls and I made cookies today. It looked more like a combination of this: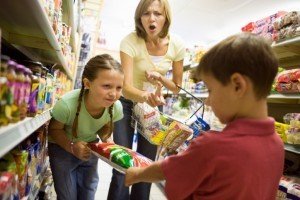 this:
and this:
Let's just say it wasn't the memory-making experience I had planned.
Also, part of one of the cookie paddles for my Bosch broke just as I started mixing the butter and sugar. I never did find the little plastic bit, so somewhere in the eating of the cookies we'll find a tiny shiv. Anyone want some free cookies? At least they taste good.